There is a whole world besides computers. Here you can find how I usually spend my free time.
Football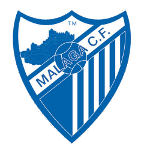 I love football, both practicing and watching it.
My football team is the one of my city: Málaga CF. I have been coming to La Rosaleda stadium since I was a child and I am the season-ticket holder number 2698. Season 2012/13 was the best season of the history for my team as we could play the UEFA Champions League. I attended in Dortmund to the most important match played by Málaga: the quarters-final of Champions League. We lost in the last minutes but even though it was a magical night.
Regarding practicing it, I enjoy playing both indoor and outdoor football. I used to play weekly in an amateur league born in an online Málaga CF forum, but after several years it became so competitive and exigent that it was not fun anymore. I left it in order to play regularly with some friends in a more relaxed but still funny environment.
Running
If memory serves me, I was only 10 years old when I first run in a race, the traditional 10km popular race of my city. A year later, I joined the athletics club of my school and I finished 5th in the city games for the 1500 metres mode. After that, I have been running in the annual 10km popular race "Ciudad de Málaga" and in another one shorter called "San Silvestre de la Salud".
It wasn't until late 2010 when I decided to train for longer distances. I trained really hard and I run my first half marathon (21.097km) in March 2011 with a time of 1:44:03. Currently, my best mark is 1:28:58 which I got in Cardiff on October 2015.
My next big aim was to become a finisher of a full marathon (42.195km) and I did it on February 2012 in Sevilla in a time of 3:27:37
Currently I enjoy running most Saturday mornings my local parkrun (5km) in Cardiff for which my personal best is 18:52
Reading
When I have some quiet time and I want to relax, mostly before going to sleep, I usually take a book and I go deep into another world. I like all kind of fiction (crime, adventure, fantasy, thrillers...) but I generally prefer the contemporary one.
My favourite writer, recently discovered, is Haruki Murakami, a Japanese who writes surreal novels that get me hooked a lot. I strongly encourage you to read some of his works if you haven't done yet.
Regarding to my favourite books, I would mention Murakami's "Hard-Boiled Wonderland and the End of the World" (El fin del mundo y un despiadado país de las maravillas), Cornelia Funke's "Inkheart" (Corazón de Tinta) and Saramago's "Blindness" (Ensayo sobre la ceguera).

Puzzles
I like brain-teaser. I enjoy solving classical jigsaw puzzles or Rubik's cubes but also other kind of puzzles like irregular cubes or wire puzzles. I like that kind of challenges.
Until now, the biggest jigsaw puzzle I've made had 3000 pieces. The same amount of pieces that has the one I like the most: the Picasso's Guernika.
Films

The big screen is another of my hobbies. I don't mind the gender of the movie if it is a good movie. Even more, I usually enjoy independent films if its story and the way it is told are good.
I am a regular assistant to Fancine, a fantastic film festival made in Málaga. I try to watch all the movies I can because most of them are really interesting and I like to be member of the popular jury.
It's difficult to pick just one film as my favourite. I liked very much "The Matrix" but I would also highlight some other titles like "The Nightmare Before Christmas", "The Pianist" or "Celda 211". And I particularly love the style of Tim Burton.
Traveling
You can see there are too many countries left in my visited countries map... and I would like to fill it up :)